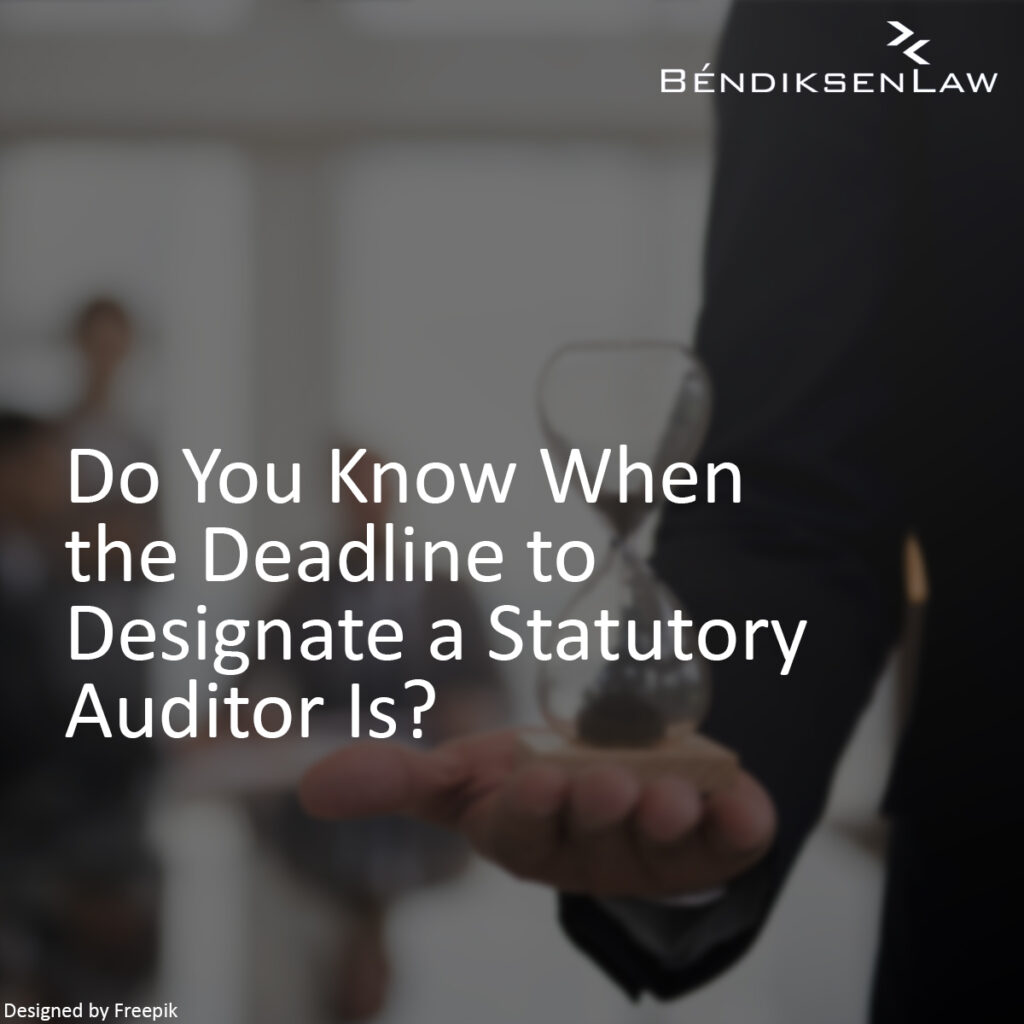 Do You Know When the Deadline to Designate a Statutory Auditor Is?
Law 43 of 1990 establishes the obligation of companies to have a statutory auditor when they meet both or any of the following criteria: (i) their gross assets as of December 31 of the immediately preceding year are or exceed 5,000 Colombian minimum wages (≈ $1,300,000 USD) and / or (ii) their gross income during the immediately preceding year is or exceeds 3,000 minimum wages (≈ $780,000 USD). Consequently, in accordance with the provisions of the Technical Council of Public Accounting[1], in the event that a company verifies that it exceeds the aforementioned income and/or asset ceilings with a cut-off date of December 31 of the immediately preceding year, it will be obligated to have a statutory auditor for the following year.
However, the Colombian Superintendence of Companies[2] found that the law does not mention the deadline to comply with this obligation. However, it considered that because Article 422 of the Colombian Commercial Code establishes that the ordinary meeting of the highest corporate body of a company must be held at least once a year within three (3) months following the end of each year and that one of the issues that must be addressed in these meetings is the designation of directors and other officials, it must be understood that the term for designating the statutory auditor will also be a maximum of three (3) months from the end of the year. However, companies may decide to convene an ordinary or extraordinary meeting and designate the statutory auditor beforehand.
In the event that after three (3) months the designation of the statutory auditor has not been made by the highest corporate body, the designation has not been registered in the commercial registry, or the Tax ID of the company has not been updated, the Colombian Superintendence of Companies may impose penalties.
Remember the importance of complying with all the obligations of your company and avoid the imposition of penalties. In case you have doubts regarding this or any other obligation, we can counsel you at BéndiksenLaw. Contact us. 
---
[1] Opinion 561 of September 16, 2021.
[2] Opinion 220-045838 of February 25, 2022.