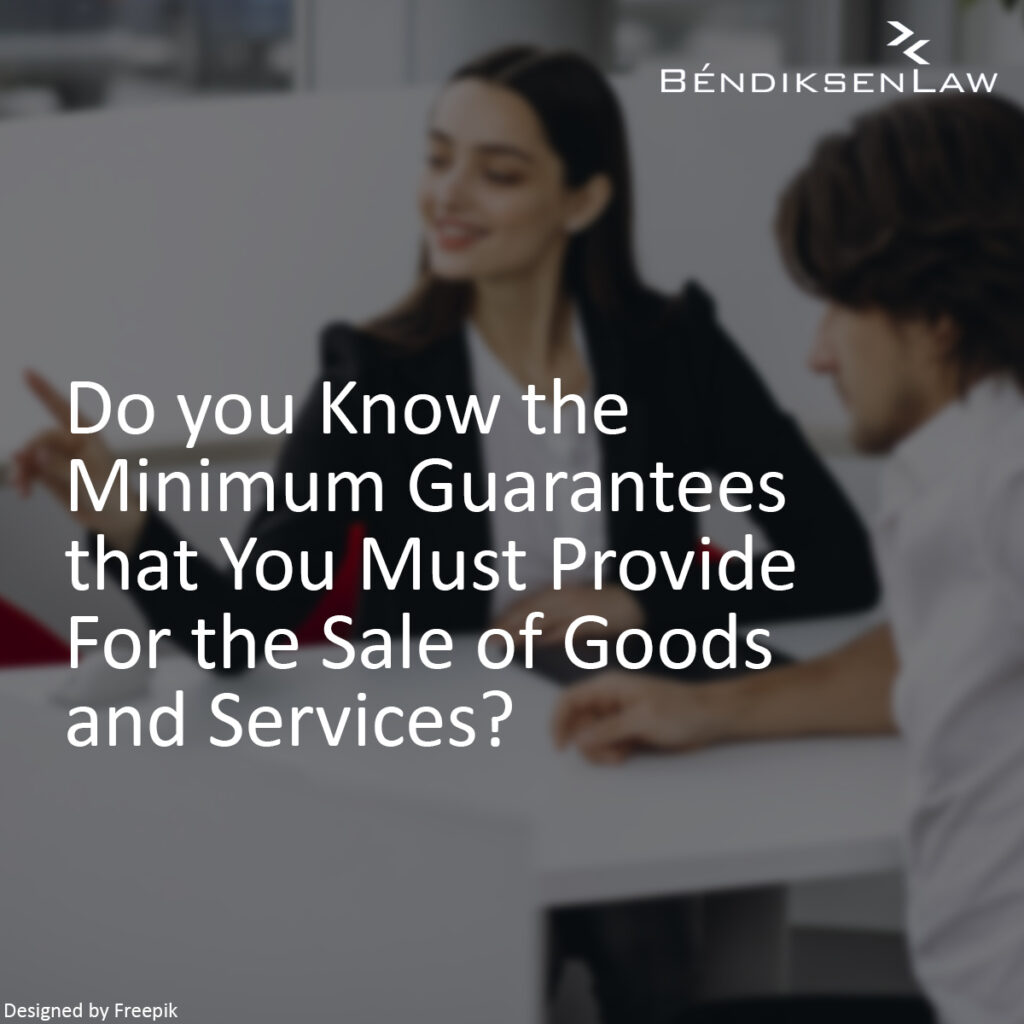 Do you Know the Minimum Guarantees that You Must Provide For the Sale of Goods and Services?
Recently, the Colombian Superintendence of Industry and Commerce – SIC, referred to the minimum guarantee suppliers and / or producers must provide in terms of the quality and suitability of the goods and services they offer and what its scope includes. The Colombian Consumer Statute establishes that producers and / or suppliers of goods and services have an obligation to guarantee to consumers the quality, suitability, safety and good condition of the products and services offered. In the event the purchased products are damaged, consumers are able to request a repair free of charge, and in case the damage persists, they can request, at their choice, an additional repair, the exchange of the good for another of the same kind and characteristics or the total or partial refund of the price that was paid. Likewise, for cases in which the provision of services is purchased, the consumer has the right to demand the provision of the service under the conditions that were initially agreed upon or the refund of the price that was paid.
Following the above, in Judgment 1088 of 2022, the SIC affirmed that the minimum guarantee of quality and suitability of goods or services is not limited to the quality of the object or service itself but also extends to compliance with the terms and conditions that were agreed upon at the time the contract was executed, including the timely delivery of the good or the timely performance of the service. Thus, the guarantee begins from the moment in which the contract existed which implies the possibility of requiring the seller or the service provider to deliver the object or perform the work for which they were contracted in the previously stipulated terms.
For the case that was analyzed in the judgment, the petitioner had hired the building of an integral kitchen, paying an advance of the price to guarantee its construction. However, the defendant failed to comply with the agreed deadline for the delivery of this kitchen and refused refund the advanced payment when it was requested by the petitioner. Thus, the Superintendence found that these conducts had constituted a violation of the rights of the petitioner as a consumer, since the service had not been provided in a timely manner and under the terms that were agreed upon by both parties, in turn ordering the service provider to make the reimbursement of the amount that was paid in advance.
Remember the importance of guaranteeing not only the quality and suitability of the goods and services that your company offers, but also of fully complying with what is agreed in the contracts executed with your customers and clients. Our professionals have the knowledge and expertise to advise you in the drafting, reviewing and fulfillment of your contracts, contact us if you have any questions.