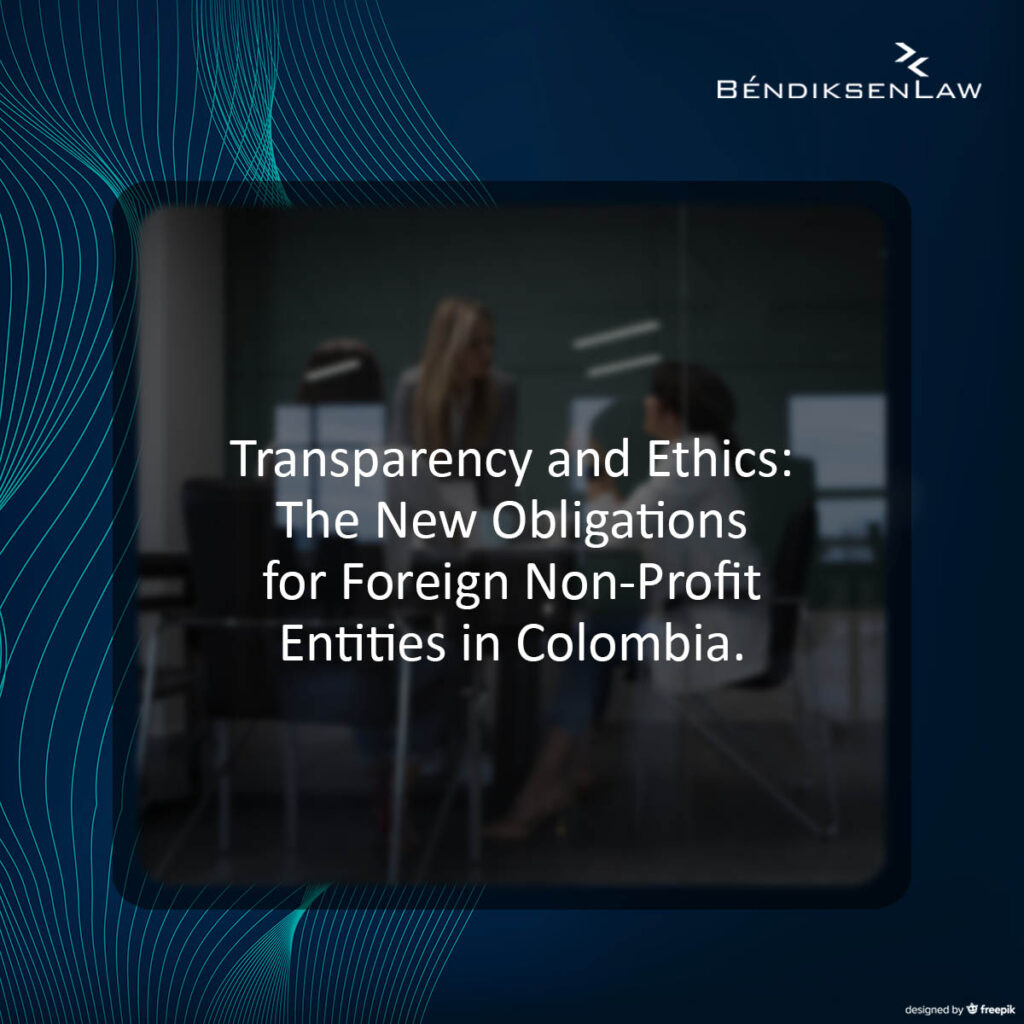 Transparency and Ethics: The New Obligations for Foreign Non-Profit Entities in Colombia.
In an era where transparency and ethics in business take center stage on the global scene, Colombia is not far behind. On October 4, 2023, the Superintendence of Companies issued External Document 100-000004, establishing new obligations for Foreign Non-Profit Entities (ESAL in Spanish) that have permanent businesses in the country.
1. What is SAGRILAFT? The SAGRILAFT, or Self-Control and Comprehensive Risk Management System for Money Laundering and Terrorist Financing, is a set of policies, procedures, tools and actions that seek to identify, measure, control and monitor the risk of the entity being used as a vehicle for money laundering or terrorist financing. This system seeks to strengthen internal controls and establish mechanisms that allow for comprehensive risk management.
2. Transparency and Business Ethics Program (PTEE) The PTEE is a program that aims to promote an organizational culture based on transparency, integrity, and business ethics. This program seeks to ensure that foreign ESALs are governed by clean business practices, reducing the possibility of corrupt acts or acts that compromise the integrity of the entity.
3. Deadline for implementation Foreign ESALs with permanent businesses in Colombia that are already under the supervision of the Superintendence of Companies have a deadline of August 31st, 2024 to implement both SAGRILAFT and PTEE.
Why is it important for ESALs to meet these obligations? These regulations not only seek to protect the Colombian economy and the integrity of the financial system, but also to strengthen the trust and reputation of entities in the market. Proper implementation of these measures can generate added value in terms of trust and reputation.
If you are part of a Foreign Non-Profit Entity and are looking for guidance on how to adapt to these new regulations, do not hesitate to contact BéndiksenLaw. Our dedicated team is ready to advise you every step of the way and ensure that your entity complies with all applicable regulations. Contact us today!