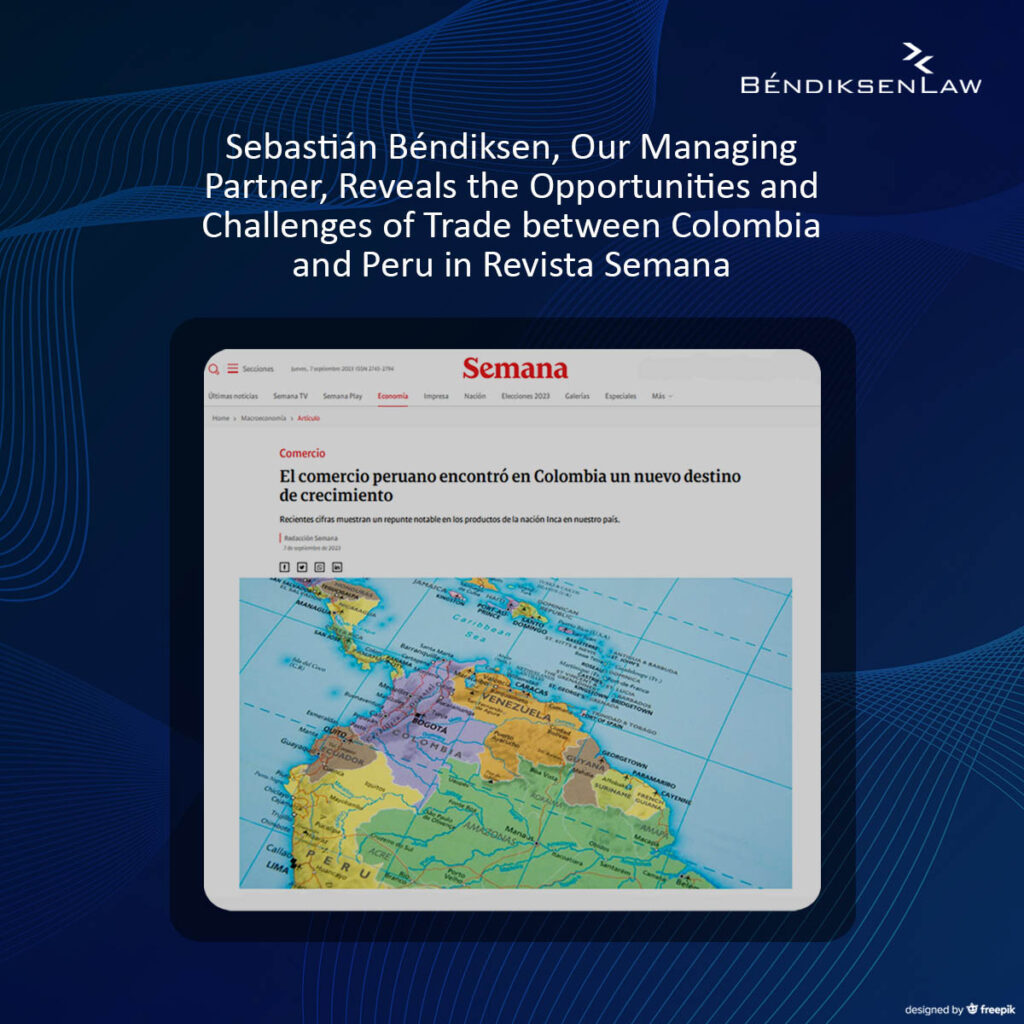 Sebastián Béndiksen, Our Managing Partner, Reveals the Opportunities and Challenges of Trade between Colombia and Peru in Revista Semana
Our managing partner and specialist in corporate law, Sebastián Béndiksen, shares his insight with Revista Semana on the entry of Peruvian companies into Colombia and its impact on the growing economic and commercial integration between these two nations.
Find out more about this business expansion and its potential contributions.
Read the news (in spanish) here.