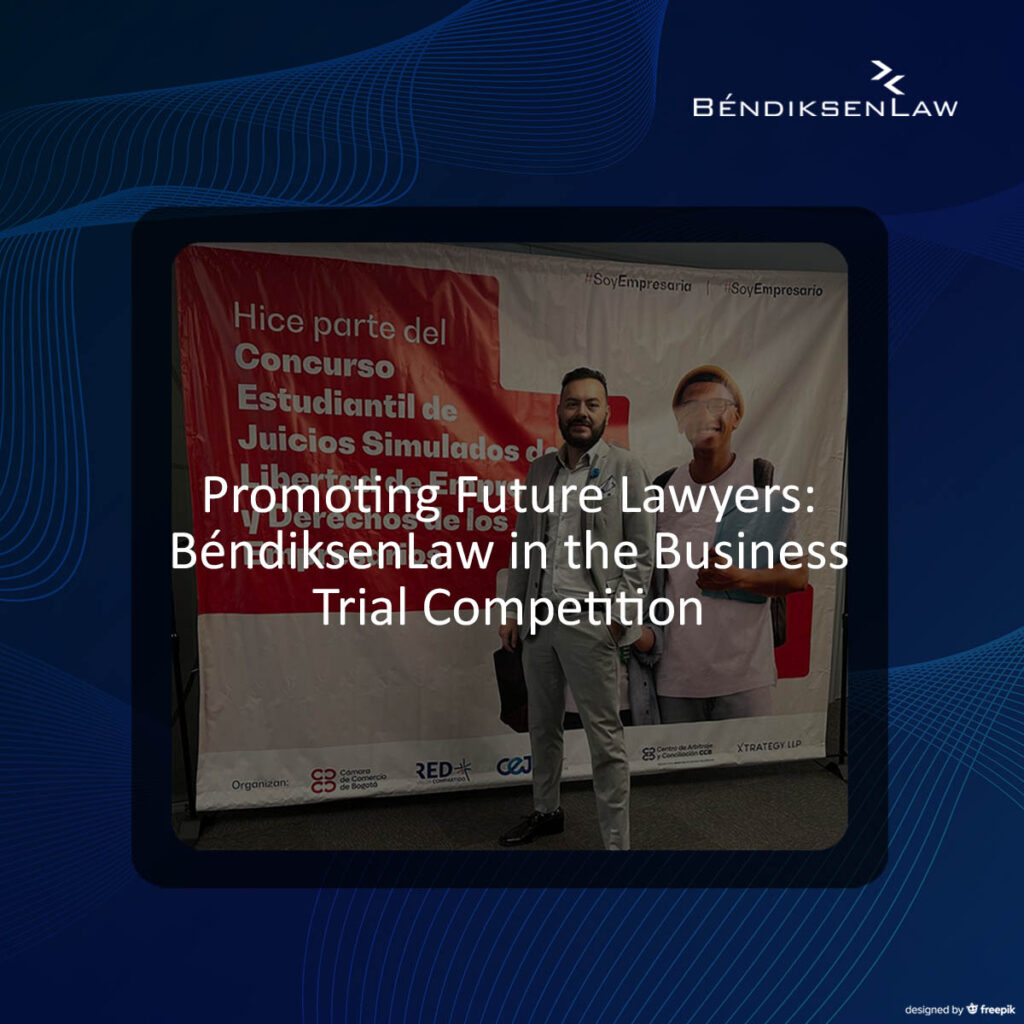 Promoting Future Lawyers: BéndiksenLaw in the Business Trial Competition
In the business sphere, the law establishes the bases that guide the operation and management of companies. Without a firm understanding of the legal framework, they could face challenges that hinder their trajectory to success. For this reason, events such as the Student Business Trial Contest, organized by the Bogotá Chamber of Commerce, are crucial as they provide a platform where the next generation of legal and business professionals can interact, learn and grow.
This year, we are honored to announce that BéndiksenLaw's Managing Partner, Sebastián Béndiksen, will participate as a judge in the competition that will take place on Friday, October 27. With a distinguished track record in the corporate legal field, Sebastián Béndiksen represents BéndiksenLaw's dedication, experience and commitment to excellence and continuing education. The participation of our managing partner as a judge underlines the importance that BéndiksenLaw places on the connection between academia and professional practice. This competition is an opportunity for students to experience the practical application of legal concepts in a business setting, while receiving valuable feedback from experts in the industry.
At BéndiksenLaw, we are proud to be part of initiatives that nurture knowledge and collaboration between the legal and business sectors. Our firm is committed to providing exceptional legal solutions that meet the unique needs of each client in today's dynamic business environment. We invite you to learn more about how BéndiksenLaw can assist you with your legal needs and how our experience and collaborative approach can provide the legal support your firm needs to thrive.
Contact us today.