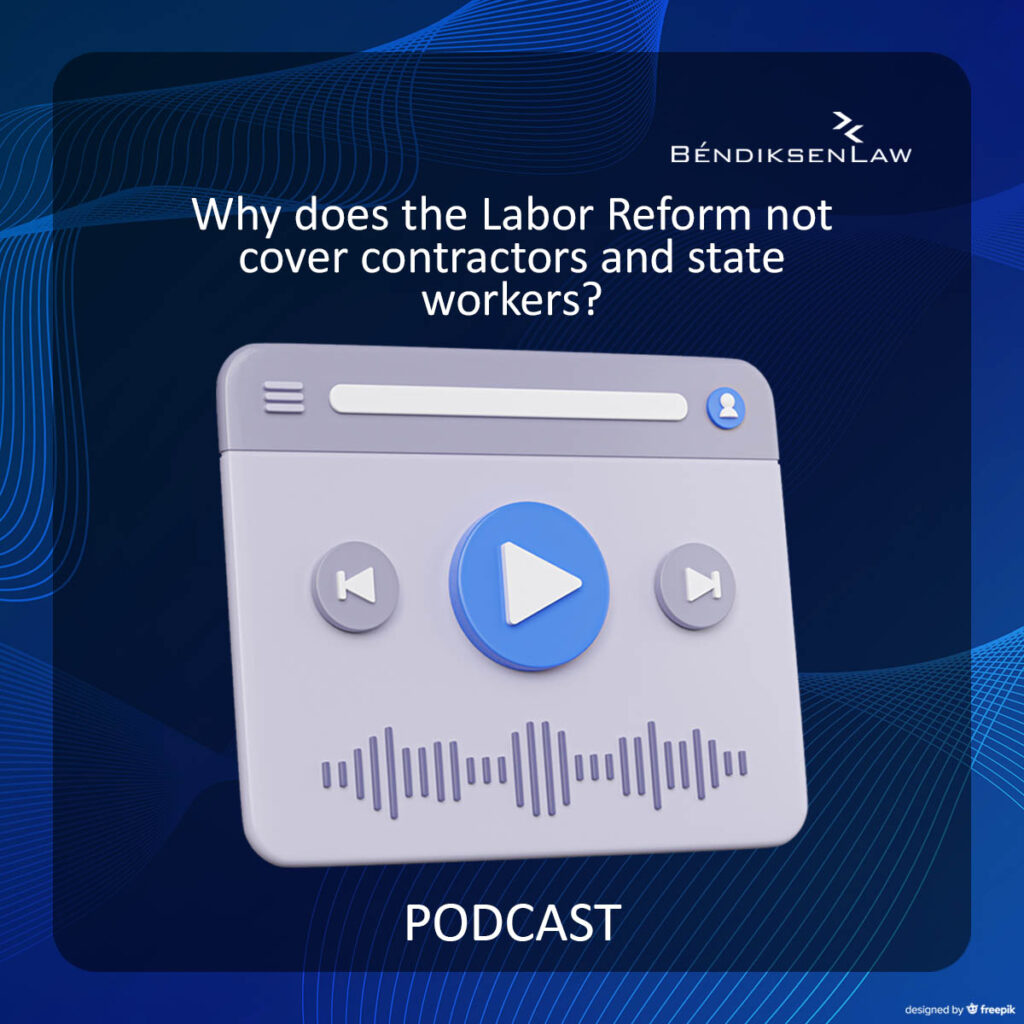 Podcast: Why does the Labor Reform not cover contractors and state workers?
Source: click here
Did you know that the Labor Reform does not require of the State the same obligations that it imposes on private companies, such as the termination of contracts for the provision of services or the payment of overtime and night and Sunday surcharges?

According to the lawyer specialized in corporate law, Sebastián Béndiksen, the Labor Reform imposes obligations on the private sector that the government itself is not willing to comply with.
Other aspects to consider are the legal effects that this reform will bring to the relationship between employers and workers, including the Right to Strike in the provision of essential public services, the types of contracts that may be signed according to the needs of companies and the stability of formal employment.
Sebastián Béndiksen, is a lawyer and Magister of Laws from Universidad de los Andes, Managing Partner of BéndiksenLaw.
Listen the podcast here (in Spanish):
Remember, at BendiksenLaw, we are here to counsel you and provide the best legal representation for any labor-related matters you may face. Feel free to contact us!