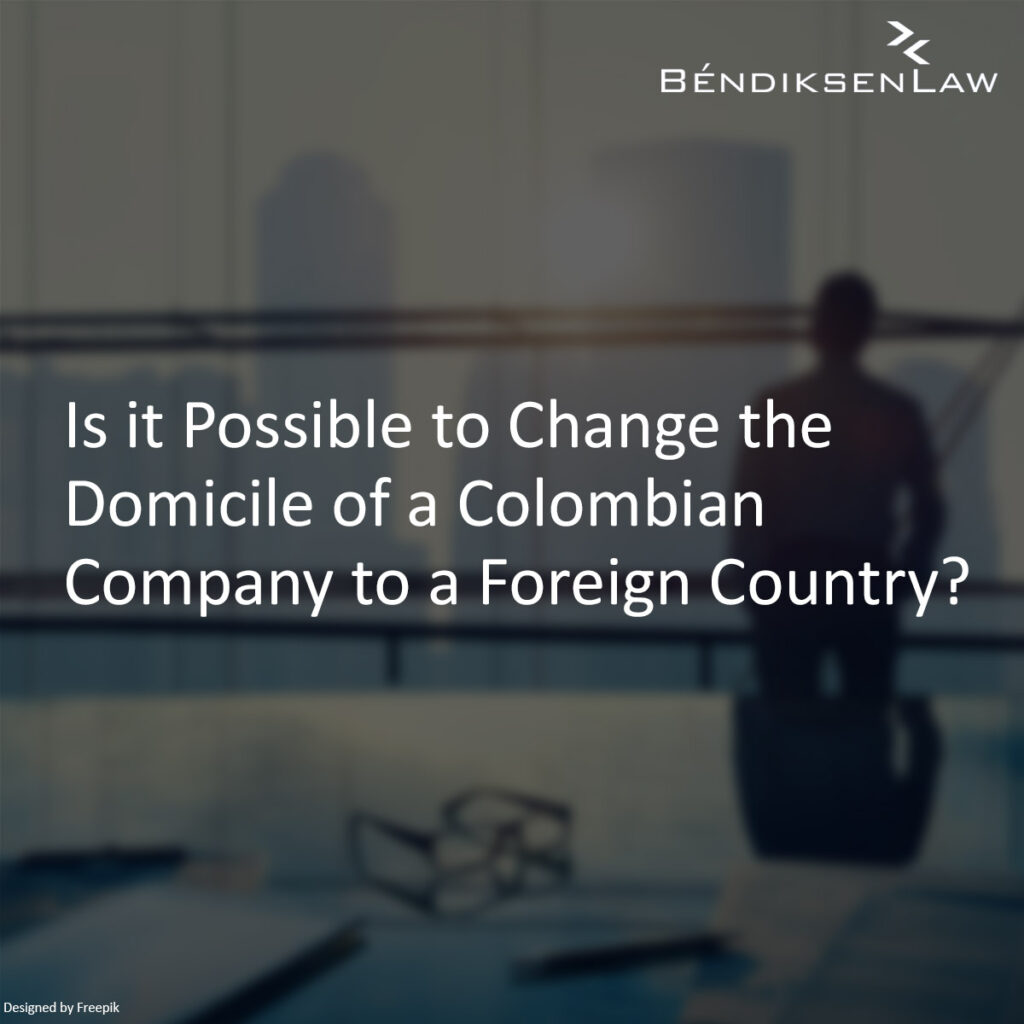 Is it Possible to Change the Domicile of a Colombian Company to a Foreign Country?
The Colombian Superintendence of Corporations recently resolved a query regarding the change of domicile of a company, specifically regarding the process of "cross-border re-domiciliation". In this regard, it stated that this process consists of a company that is domiciled in a certain country, changing its domicile to another country without undergoing a liquidation process or merging or splitting-up with a foreign company. In accordance, it stated that in Colombia, national companies, those which have their domicile in the country, do not have the possibility of changing their domicile to a foreign country without carrying out any of the aforementioned processes. That is, there is no possibility to carry out a cross-border re-domiciliation. Likewise, it is also not possible for a foreign company to change its domicile to Colombia without liquidating, merging or splitting-up.
Following the above, the Superintendence stated that, according to Colombian legislation, it is only possible to carry out the company's change of domicile within the national territory. However, bear in mind that this decision to change the company's domicile requires a by-laws reform so it is necessary for the highest corporate body (shareholders' assembly or meeting of partners) to meet and approve it. Subsequently, the reform must be registered in the Mercantile Registry. For this, it is enough for the companies to register the corresponding minute in which the approval of the decision to change the domicile of the company is recorded before the Chamber of Commerce of the domicile of origin. Finally, the Chamber of Commerce will be in charge of transferring the inscriptions that are in its files to the Chamber of Commerce of the new domicile.
If you have any questions, please contact us.