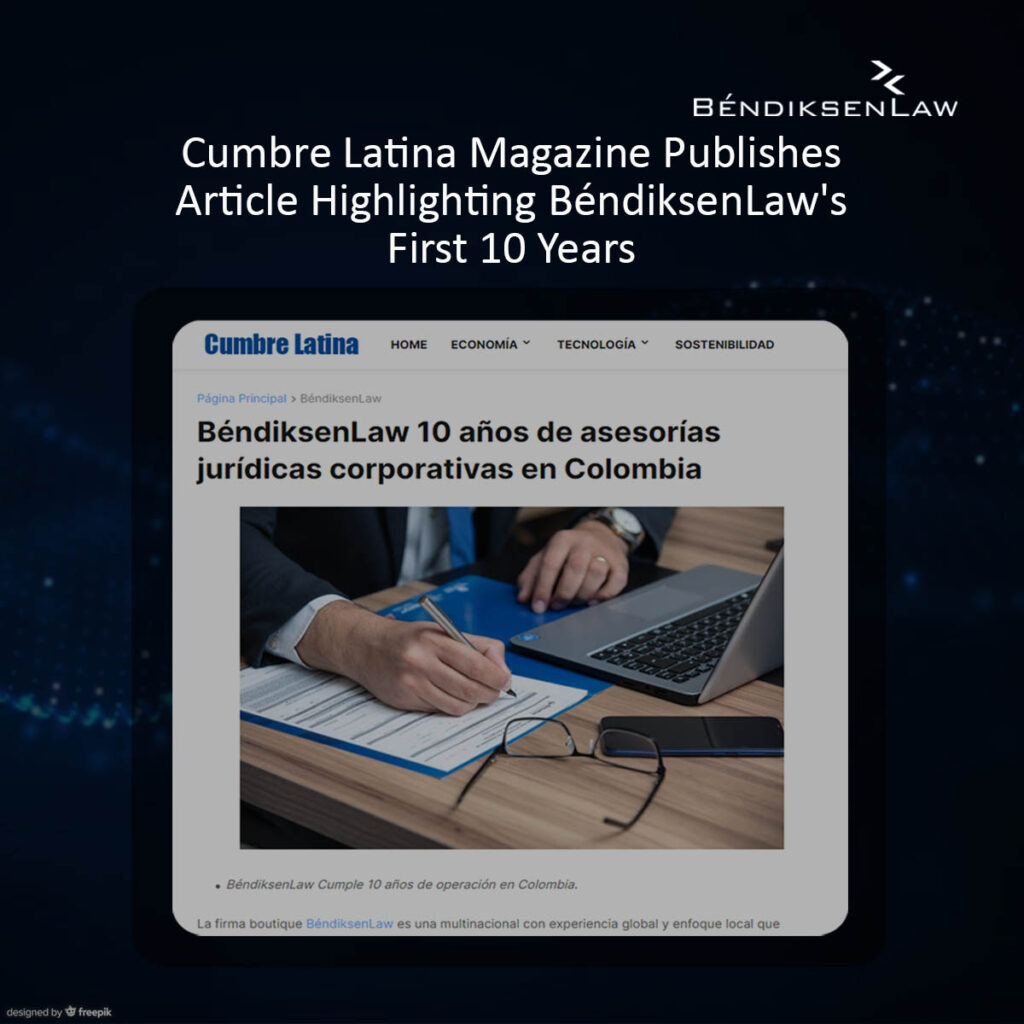 Cumbre Latina Magazine Publishes Article Highlighting BéndiksenLaw's First 10 Years
Cumbre Latina Magazine has dedicated a prominent space to highlight the achievements and trajectory of BéndiksenLaw in its first 10 years of existence. This article offers an in-depth look at the evolution and milestones of our law firm, highlighting our continued commitment to excellence in client service and positive impact in the legal field. We are honored by this distinction and grateful for the continued support of our customers and collaborators on this exciting journey.
Read the article (in Spanish) here.
Contact us for more information, we will be happy to address your concerns.