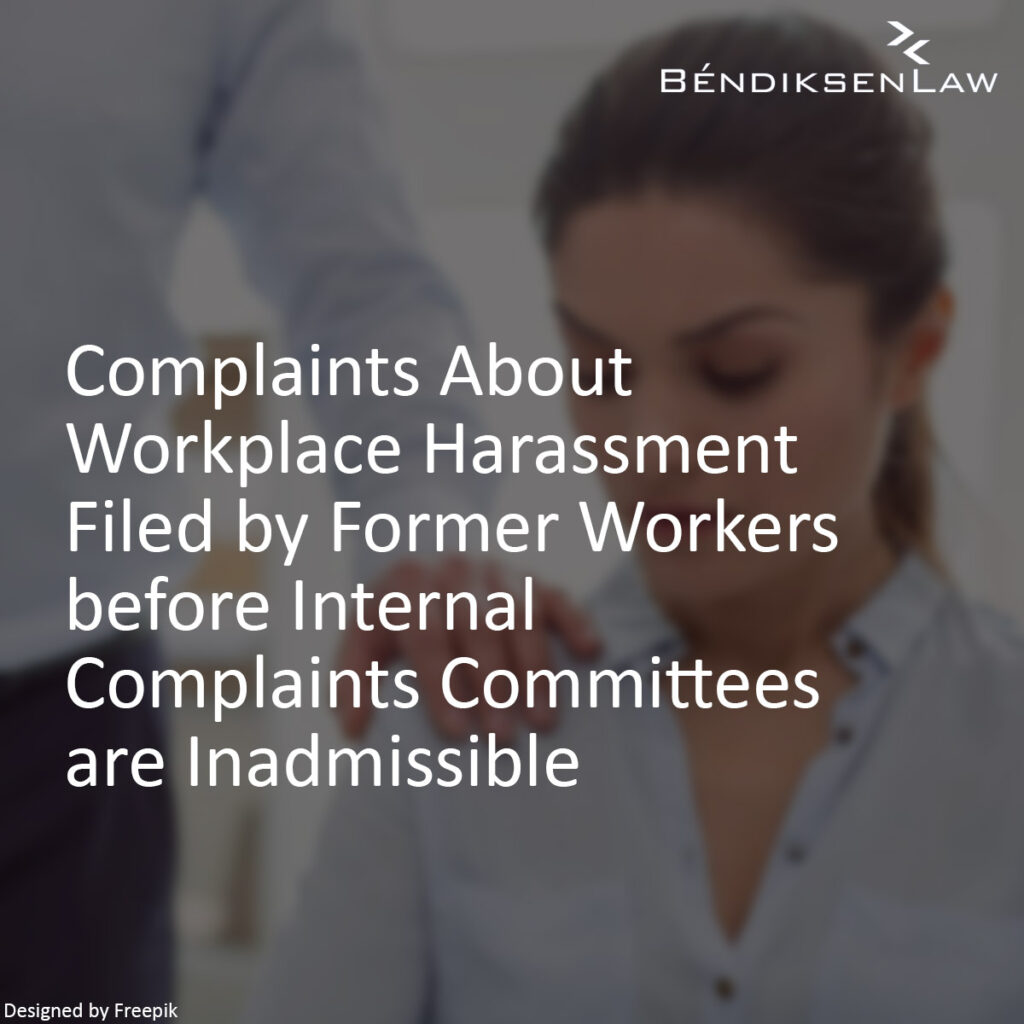 Complaints About Workplace Harassment Filed by Former Workers before Internal Complaints Committees are Inadmissible
The Colombian Ministry of Labor recently responded to a query on the competence of Internal Complaints Committees (ICC) of companies or public entities, regarding complaints about workplace harassment made by former workers. In this regard, bear in mind that workplace harassment is understood as all those persistent and demonstrable actions directed against workers with the purpose of "instilling fear, intimidation, terror and anguish, to cause labor damages, generate demotivation at the workplace, or induce resignation"[1]. These behaviors can be done by both bosses or hierarchical superiors, as well as co-workers or subordinates.
Thus, the Colombian Ministry of Labor reminded the petitioner that the ICC of any company or entity is intended to prevent workplace harassment against workers, for which it must implement internal and confidential procedures through which it will ensure the resolution of conflicts arising between workers. However, in accordance with the functions recognized for these committees in Resolution 652 of 2012, their actions are purely conciliatory, requiring the presence of the involved parties so that the committee can mediate the situation and propose different solutions that may resolve the conflict and guarantee an improvement in workplace environment. However, the Ministry of Labor affirmed that this process cannot be carried out when one of the parties no longer works in the company, since approaching those involved to reach an agreement would not be possible. Likewise, the actions and decisions taken by the committee would have no effect since compliance with the agreements reached could not be guaranteed or enforced.
Therefore, the ministry affirmed that ICCs lack authority to receive and process these complaints presented by former workers of the companies, who must instead resort to judicial or administrative authorities so that the case can be investigated and penalties imposed in accordance with the provisions of article 10 of Law 1010 of 2006. It should be noted that one of the consequences of workplace harassment being proven is the legal presumption that the termination of the employment contract was without cause, with the corresponding payment of compensation required and possibly even nullification of the decision that led to the unilateral termination of the employment contract.
In BéndiksenLaw we can provide you with support and legal advice on this and any other labor issue, contact us.
---
[1] Article 2nd, of Law 1010, 2006.